Get Your In-depth Report: The Polysilicon Market Outlook 2024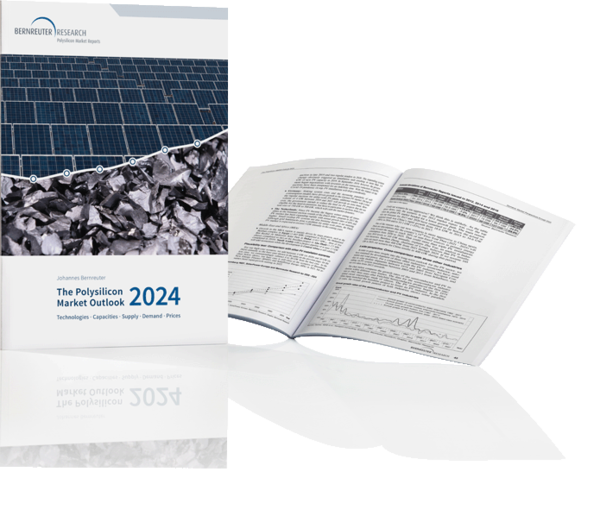 Benefit from 76 pages full of rich data, in-depth analyses and detailed forecasts on the polysilicon, solar and semiconductor industries
Learn all about the latest developments of polysilicon manufacturing technologies (Siemens process, fluidized bed reactor, upgraded metallurgical-grade silicon)
Obtain comprehensive data on production volumes and capacities of 42 solar-grade and electronic-grade polysilicon plants from 2016 through 2024
Gain insight into decisive market trends, based on four sophisticated scenarios of supply and demand through 2024
Get valuable guidance with cash cost data on 25 solar-grade polysilicon plants and spot price forecasts through 2024


Learn all about the polysilicon market

---
Bernreuter Research provides a very detailed report that covers the history of the market but also the future trends along with the drivers behind them. I highly recommend The Polysilicon Market Outlook 2024.
Chuck Sutton, Vice President – FBR Polysilicon Sales at REC Silicon
Selected References












The well-researched reports of Bernreuter Research provide an easy to digest forward view of upcoming market and technology trends.
Charlie Gay, Solar Industry Veteran